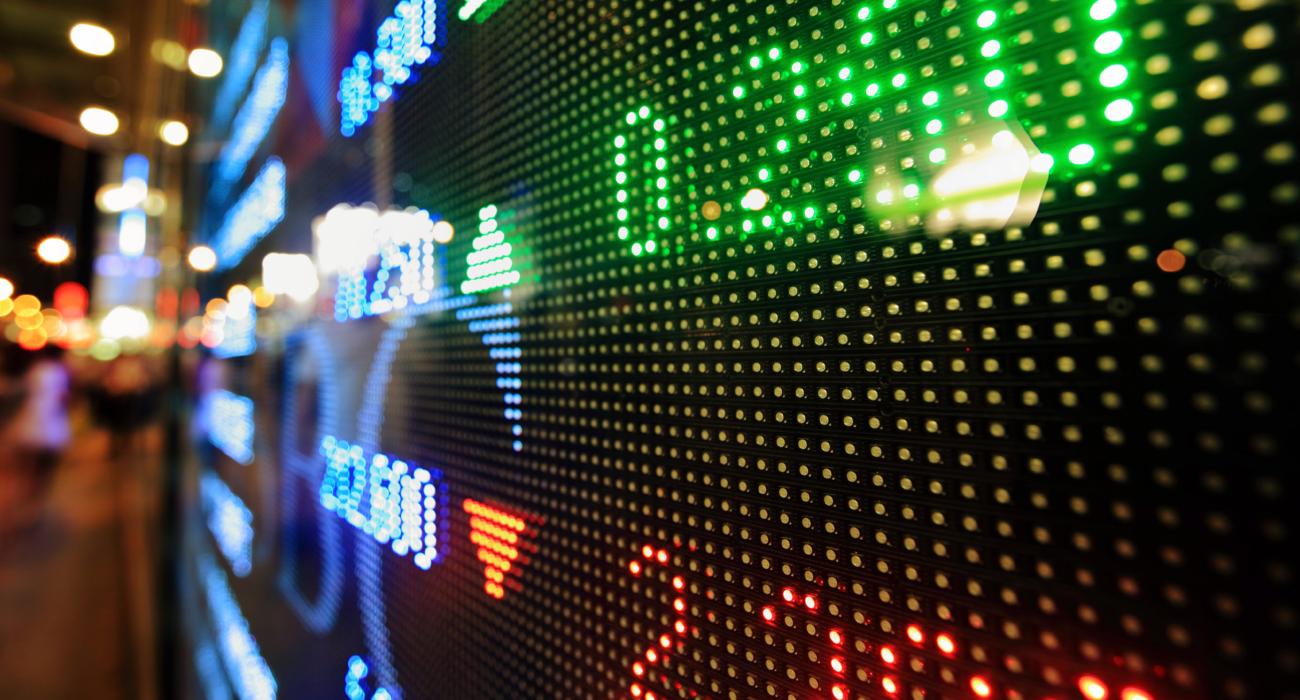 Bankruptcy & Financial Restructuring
Bankruptcy and restructurings involve numerous parties, competing interests, and complex issues. We help you navigate through it all and achieve results.

Battle Tested. Client Approved.
Arent Fox has a versatile Bankruptcy & Financial Restructuring practice that advises clients across the country. We believe that a broad, diverse, and comprehensive practice enhances and improves our ability to represent clients creatively and successfully in both transactional and litigation matters. Our resources and experience enable Arent Fox to be a leading force in the bankruptcy and restructuring world.
How We Help
Financial and corporate restructurings 
Chapter 11, 15, 9, and 7  bankruptcy proceedings
Corporate and municipal trustee and agency defaults and litigation
Strategic bankruptcy-related and remedial rights litigation
Post-Petition, Rescue, and Exit Financing
Distressed asset and corporate acquisitions
Contract counterparties, leases, and executory contracts
Assignment for benefit of Creditors proceedings
Our Practices
Arent Fox represents creditors' committees, indenture trustees, agents, bondholders, debtors, landlords, contract counterparties, secured creditors, lenders, and providers of financing in bankruptcy proceedings in numerous industries, including health care and assisted living, energy, oil and gas exploration and production, mining, retail, airline, life sciences, manufacturing, telecommunications, metals, e-commerce and internet, restaurant, hotel and hospitality, medical technology, pharmaceuticals, construction, real estate, and bank and finance holding companies.
We frequently represent debtors in bankruptcy proceedings, acquirers of and investors in troubled, distressed, and bankrupt companies and providers of rescue, pool petition, and exit financing. We also often counsel boards of directors, management, and shareholders and commodities customers and counter parties.
Many team members are well-known in their field, both at a local and national level. Our lawyers frequently serve as speakers and panelists at leading bankruptcy and distressed investing seminars and conferences, and publish articles on cutting-edge bankruptcy and restructuring topics and issues.
In 2019, the Arent Fox Bankruptcy & Financial Restructuring group was awarded the M&A Advisors Restructuring Deal of the Year for our work on the successful bankruptcy of Diesel USA Inc. In 2018, Legal 500 recognized the Bankruptcy & Financial Restructuring practice in the top tier nationally for its municipal bankruptcy work. In 2017, the Bankruptcy & Financial Restructuring group won the Turnaround Atlas Award for "Energy and Exploration Partner Chapter 11 Plan of Reorganization". In 2015, the Bankruptcy and Financial Restructuring group won the Turnaround Atlas Award for "Chapter 11 Restructuring of the Year" in recognition of their successful representation of the Official Committee of Unsecured Creditors of Cengage in its Chapter 11 case, the largest Chapter 11 filing of 2013. In 2012, the Bankruptcy and Financial Restructuring Group was named a recipient of the "Transaction of the Year: Mid-Sized Company" award by the Turnaround Management Association (TMA) for its role in representing the Official Committee of Unsecured Creditors in the Chapter 11 case filed by Contessa Premium Foods, Inc. The award recognized Contessa's successful bankruptcy sale and the liquidation plan the team developed for the case, which resulted in 100% recoveries for all allowed general unsecured creditors.
Arent Fox is also recognized as a preeminent leader by respected industry publications such as Chambers USA, Legal 500, US News & World Report, and The Deal's Bankruptcy Insider. Chambers ranks our team as one of the top groups in the nation, while Legal 500 rates the practice among the best in the country for municipal bankruptcy and corporate restructuring work. In addition, US News & World Report/Best Lawyers survey rates us nationally in Tier 1 for bankruptcy litigation. We also rank highly for bankruptcy-related mergers and acquisition work. In fact, we won the M&A Advisor's 2011 Turnaround Award for our work on behalf of The Walking Company that helped the national footwear retail chain successfully emerge from bankruptcy. Arent Fox earned top honors in the "Chapter 11 Reorganization of the Year" (Lower Middle Market) awards category. In 2017, the Bankruptcy and Financial Restructuring group won the Turnaround Atlas Award for "Energy and Exploration Partner Chapter 11 Plan of Reorganization"
Two of our attorneys have significant experience dealing with the Pension Benefit Guaranty Corporation; are recognized as leading employment, employee benefits, and pension bankruptcy attorneys in the nation; and are the editors of ABI's Pension Manual: A Practical Guide to Pension Issues Arising in Business Bankruptcy Cases.
Several Arent Fox partners have nationally recognized practices representing creditors' committees in bankruptcy proceedings throughout the country, and three partners have a nationally recognized practice representing indenture trustees in all facets of a bankruptcy and restructuring process. Four of our partners and six of our associates have clerked for bankruptcy judges. One of our partners is a former Naval officer who regularly spearheads our litigation-oriented matters.
Our Work
The following experience illustrates the depth and breadth of the firm's Bankruptcy and Financial Restructuring practice:
Representation of numerous official committees of unsecured creditors, including Dean & Deluca New York Inc., et al., Mad Dogg Athletics, Inc., Philmar Care, LLC., Rubie's Costume Company Inc., et al., Allied Nevada Corporation, Energy & Exploration Partners, Inc., Cengage Learning, Inc., Contessa Premium Foods, Inc., Accredited Home Lenders Holding, Co., Insilco Technologies Inc., Planet Hollywood International Inc., Rock and Republic Enterprises, Inc., Impath Inc., eToys Direct, LLC, Point Blank Solutions, Inc., Fortunoff, LLC, Metiom Inc., Scient Inc., Square Financial Services, Earthshell Corporation, Tactica International Inc., TKO Sports Group USA Limited, Empire One Telecommunications Inc., MCE Television, Inc., Building Materials Holding Corporation, Cygnifi Derivatives Services, LLC, Cross Media Marketing Corporation, Lantis Eyewear Corporation, Protective Products Inc., Kleinert's Inc., and Peninsula Hospital Center; and Morris | Schneider | Wittstadt Va., PLLC, et al. in bankruptcy proceedings.
Representation of the creditors committee in Chapter 9 proceedings of Kennewick Public Hospital District.
Representation of an indenture trustee and/or agents in various tranches of debt in the capital structure in the bankruptcy proceedings for Vantage Drilling Company, The Hertz Corporation, Exide Holdings Inc., Intelstat, Gulfport Energy Corporation, David's Bridal Inc., Claire's Stores Inc., Cenveo Inc., First Flo Corporation, Sabine Oil & Gas Corp., BPZ Energy, Inc., Orexigen Therapeutics, Inc., Endeavor Operations Corporation, Goodrich Petroleum Corp., LINN Energy, LLC, Rex Energy Corporation, Caesars Entertainment Corp., Walter Energy, Inc., Dynegy Holdings LLC, Washington Mutual, Inc., TOUSA, Inc., Simmons Company, BankUnited Financial Corp., RH Donnelley, Corp., Orleans Homebuilders, Inc., United Air Lines Inc., ATA Airlines, Plainwell Inc., Advanta Corp., Dana Corporation, Pliant Corporation, Silver State Bancorp, Maxxim Medical, Pac-West Telecomm, Inc., Vesta Insurance Group, Inc., and Lodgian Inc. 
Representation of independent director in bankruptcy proceeding of CRP-2 Holdings AA, LP.
Representation of an indenture trustee in connection with sale transaction of BankAtlantic.
Representation of indenture trustee in connection with covenant enforcement litigation regarding Merrimack Pharmaceuticals and Algeco Scotsman Global Finance PLC.
Representation of a federal agency in the Global Crossing and Cone Mills bankruptcy proceedings.
Representation of gas transportation builder, project developer and lease counterparty in PREPA PROMESA proceeding in Puerto Rico. 
Representation of transportation and midstream counterparties in Bonanza Creek, Inc. bankruptcy proceedings.
Representation of the debtor The Walking Company, a retailer of specialty footwear, in its successful restructuring and emergence from bankruptcy. 
Representation of the debtor Diesel USA Inc. with a successful bankruptcy restructuring.
Representation of the debtor Siena Hotel Casino & Spa with a successful bankruptcy restructuring.
Representation of acquirer of a distressed for-profit hospital.
Representation of insurance companies in chapter 15 proceedings of Hanjin Shipping Co.
Representation of mutual funds and fund manager in Lehman Brothers bankruptcy proceeding.
Representation of debtor in bankruptcy proceeding of The Siena Hotel Spa Casino.
Representation of Infinia Inc. (as skilled nursing facilities) in a successful bankruptcy reorganization.
Representation of debtors in numerous bankruptcy cases involving commercial, industrial, senior living and health care, residential and apartment projects, including many involving tax-exempt bond financing and nonprofit borrowers.
Representation of commodities customers, counter parties and other parties in interest in the MF Global SIPA insolvency and bankruptcy proceedings.
Representation of parties in Chapter 9 proceedings of Harrisburg, Pennsylvania and Central Falls, Rhode Island.
Representation of the State of Maine Office of the Public Advocate in FairPoint Communications bankruptcy proceeding.
Key Contacts
Related Practices

Related Industries